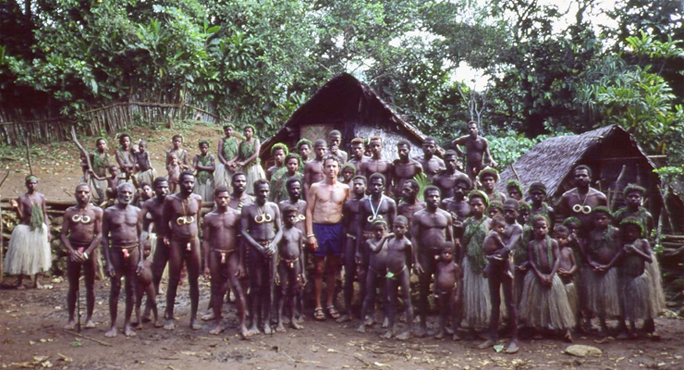 Chris Kilham in Vanuatu, South Pacific
Currently, global health care is in crisis, the natural environment is undergoing widespread devastation, and indigenous people and their knowledge are disappearing at a rapid rate. What can we do to help? At Medicine Hunter we focus on traditional plant-based medicines and their sustainable trade as a way to contribute to a better world. This work always involves a collaboration of talented people.

About Chris Kilham
Chris Kilham is a medicine hunter, author and educator. He has conducted medicinal research in over 20 countries. As the FOX News Medicine Hunter, Chris' TV segments and columns reach across USA and International markets. CNN calls Chris "The Indiana Jones of natural medicine."

About Zoe Helene
Chris and Zoe are married. They work and travel extensively together. As sustainability correspondent, Zoe covers the cosmic sisterhood, the arts and archetypes, conscious style and lifestyle, the animal rights movement, and the rights of children—who are the stewards of the future.

Featured Plants
Some medicinal plants simply loom larger than others, and do more for more people. In this section we identify plants that are of especially high health value, and give you more information on those plants and their uses. Think of them as botanical stars in the spotlight.
The Dr Oz Energy Hot List: Maca, Dragon Fruit & Pea Protein Powder for Energy
Do you feel run down and have trouble just making it through the day? Dr Oz put together a new Energy Boosting Hot List to help you out. The best part is that he had real women test this out already and see how these ideas worked for them. Check out the Maca Supplement, Watermelon Juice, and a Pea Protein Powder review from Dr Oz.
Maca & The Medicine Hunter
Chris Kilham is widely known for his sustainability work with maca and the native people of the Peruvian Highlands, where maca is grown. Maca has been cultivated as a life-sustaining substance in the Andes for 2000 years. Read more about Maca.

Fox News
Chris is the Fox News Medicine Hunter and appears online and in USA and international TV markets. This activity puts us in a position to play an influential role in advancing the conversation about medicinal plants, sustainability, and holistic health.

FOX News Column
Chris writes a weekly health column on FOX News Health as the Medicine Hunter. Alternative Health articles promote benefits of plant medicines, and informs readers about traditional use and scientific evidence. The site gets over one million unique visits daily.

The Dr. Oz Show
Chris Kilham is a regular guest on hugely popular The Dr. Oz Show. Appearances enable Chris to inform a large viewing audience about the field of safe, effective plant-based medicines. A champion of complementary medicine, Dr Oz plays a key role in the health care paradigm shift.
New Hope's Engredea, News & Analysis, September 2013
Naturex, the world's largest manufacturer of natural specialty ingredients derived from plant sources, has launched a comprehensive sustainability program covering every aspect of its activities. The company has appointed Chris Kilham as Naturex "Sustainability Ambassador." Kilham regularly journeys to the world's most remote locations, seeking new botanicals. With his well-established reputation for respecting and honoring the environment and traditional cultures, Chris is a strong voice for the Naturex program.
Of all the people who go by only one name, Oprah may be the most famous of them all. Please watch these videos and share them on social media to show Oprah you care about medicinal plants. They show beneficial botanicals in the field, and they give practical information on how you can incorporate them into your active daily life. There are 5 individual videos on Oprah.com in the 5 Plants with Unexpected Healing Properties showcase feature. You can visit the main link to watch them all, or you can watch and share them individually. Enjoy!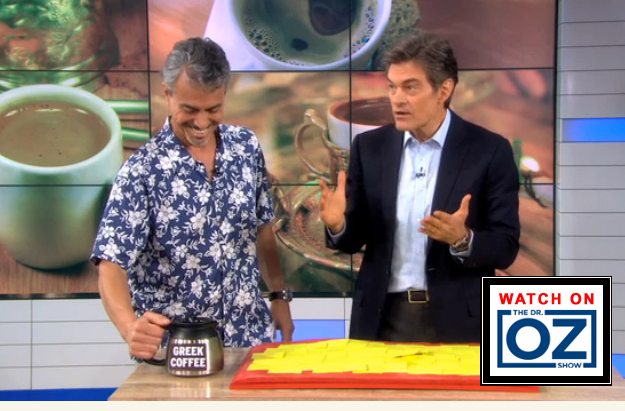 Is the key to longevity in a Greek coffee? A groundbreaking study suggests that boiled Greek coffee may increase your longevity and protect against heart disease. Dr. Oz and Medicine Hunter Chris Kilham reveal what separates this drink from American coffee and learns brewing secrets from a Greek "Yaya" (grandmother). If you have seen Chris on The Dr. Oz Show and want to know more, visit our The Dr. Oz Show page for hot links and related information. Thank you!

Plant Medicines A-Z
This simply organized list offers a plethora of safe, effective plant medicines in alphabetical order. The search function also works.


Mind/Body/Spirit A-Z
Plants organized by health condition. For instance, if you are looking for natural solutions to help with "Pain," or "Sleep," or "Libido," you would find it on this page.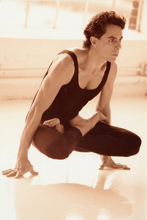 Yoga & Meditation
Chris has been a long-time speaker and presenter on yoga and meditation, at venues across the USA.

Sacred Plants
In the world of plants, some are used for sacred and ceremonial purposes, to explore the spirit world. The use of these plants derives from native cultures, whose members have traditionally sought access to the supra-normal through the ingestion of the plants and their preparations.

Hot Plants
Natural aphrodisiacs can revitalize sexual performance and pleasure, promote sex drive and endurance, and enhance sex life and satisfaction for both men and women. They're safe, have no side effects, and they work. As a noted expert, Chris is often quoted on the subject.

Adaptogens
An adaptogen is a botanical that greatly improves your body's ability to adapt to stress, whether it's a hectic schedule, heat or cold, noise, high altitudes or any number of other stressors. This elite class of herbs impart strength, energy, stamina, endurance, and improve mental clarity.